S
o with only one of us working a full-time job, things can be tricky when it comes to the saving and budgeting department. Over in the DiBella household, we've found that budgeting can look pretty great on paper, but then in
real life
it doesn't always quite work out as well. Then, at the end of the month we're wondering why our budget went out the window. Anyone else experience that sometimes?
Before Frank and I got married, we went through what we call at our church "marriage mentoring". Instead of doing the usual pre-marriage counseling, it took place with another couple that was getting marred a few weeks before us and a couple that has been married for 12 years. It was a great experience to hear from a married couple the struggles, challenges, and joys of marriage. They did a great job of preparing us for what was ahead--difficult and exciting things.
One of the things we focused on for a couple weeks was learning to manage finances together, to budget well and stay out of debt. Well...being that Frank has his master's already and I will have mine in a few months, the whole "staying out of debt" thing isn't happening. It's more like how do we get out of debt as quickly as possible?
Dave Ramsey changed our world. Seriously. This man developed a ground-breaking budgeting program called
Financial Peace University
. I encourage you to follow that link to check out some of his stuff. We own the book and the workbook and have been following his plan called the "debt snowball". He encourages people to start with their smallest debt and work their way up so that you experience small and fairly quick victories keeping you motivated to work towards the tougher debt to tackle.
One of the things Dave Ramsey suggests is to pay for things in cash instead of credit. To do this, he suggests what he calls the "envelope system". To do this, each category on the budget (ex. gas, groceries, household items, etc) has its own envelope. Routinely, either each month or each paycheck, the envelope gets filled with what was budgeted for that item with cash. The key is to only use what is in that envelope and no more. This prevents over spending and helps to reveal the reality of the amount that was budgeted.
I've found that it's a great system, if you keep up with it. Having 5 or 6 envelopes floating around in my purse just wasn't cutting it for me. Also, I felt so strange holding white envelopes at the cash register rather than a wallet.
Insert this brilliant lady!
She makes the prettiest little wallets made particularly for Dave Ramsey's envelope system!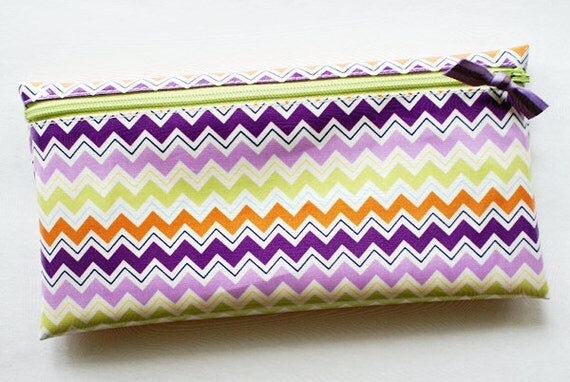 A Time for Everything Etsy Shop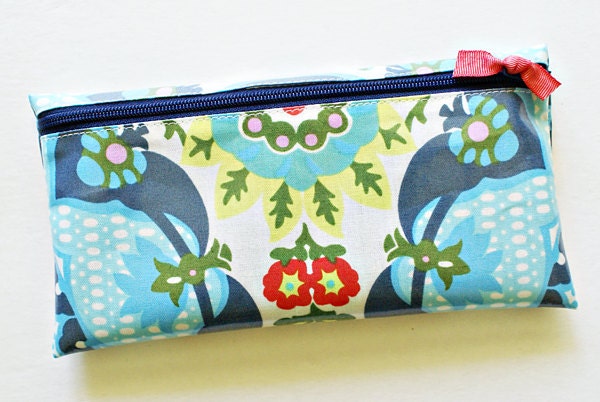 A Time for Everything Etsy Shop
Aren't they so cute!? When I saw her site advertised by
A Bowl Full of Lemons
, I had to buy one! They look so pretty they actually make me want to really commit to the envelope system.
I ordered mine that very day and was anxiously waiting for mine to arrive. When you order your own wallet, there are a huge variety of pretty fabrics to choose from as well as a few different styles. They come with plastic dividers that you can label with your own categories from your budget or you can custom order dividers pre-labeled for a few extra dollars.
A Time for Everything Etsy Shop
Here's the one that I purchased!
Isn't it adorable!? I already started using it. I actually want to make cuter labels for them using either washi tape or a label maker I've been waiting to get once I find a good sale/coupon.
So, what do you think of the envelope system?